Address: 801 Carlton Street, Springdale AR 72762
Email: info@brookwaycounseling.com
Denise Rodriguez, LCSW (Therapist)
Therapist Denise Rodriguez Springdale, Arkansas
Therapist Denise Rodriguez: My goal as a therapist is to assist clients navigating the difficult path through trauma and stress. Working in partnership with clients, I first seek to understand where they are on that path and how they got there. Then I seek to help people develop a greater awareness of their body's autonomic reactions to stress, so they are less consumed by their thoughts and emotions, and are able to regain their sense of safety and control.
Having worked in child welfare agencies, hospitals, schools, and non-profit organizations, I draw on that diversity of experience in serving my clients of all ages and backgrounds. I utilize effective therapeutic techniques based on brain science and trauma informed literature to help people reach their therapy goals – often addressing concerns related to depression, anxiety, addictions, grief, and interpersonal relationships. As an active meditator and yoga practitioner, I also incorporate several mindfulness strategies to help clients develop self-compassion and reconnect to their bodies and minds, which may have been disconnected by trauma.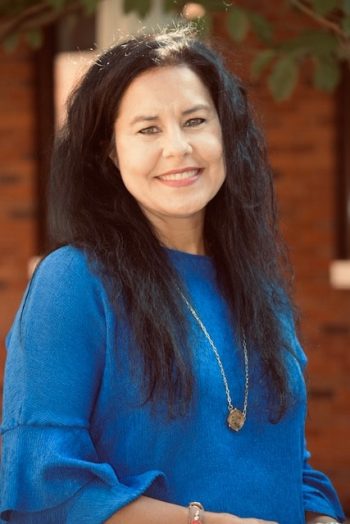 I have bachelor's and master's degrees in social work from Indiana University, and a Certificate in Traumatic Stress Studies from The Trauma Center at the Justice Resource Institute in Brookline, Massachusetts. Throughout my 17-year career, I have worked in many different cities within the United States and abroad, and have traveled to over 20 countries. Originally from Miami, Florida, I am Cuban-American and fluent in Spanish, and approach everything I do with a global and inclusive perspective.
In my spare time, I love traveling, exercising, listening to music, podcasts, and audio books, vegan cuisine, and spending time in nature with those I love.  I am thrilled to have made beautiful Northwest Arkansas my new home as of August 2019.
Email: info@brookwaycounseling.com