Address: 801 Carlton Street, Springdale AR 72762
Email: info@brookwaycounseling.com
Reba Byrd LCSW (Therapist)
Therapist Reba Byrd Springdale, Arkansas
Therapist Reba Byrd:
Building and maintaining a trusting and genuine relationship with clients is how real change happens. My goal is to empower individuals and families to work through challenges and process emotions in a safe supportive space.  I believe individuals can achieve their personal goals with support and consistency.
I graduated from the University of Arkansas with her Master of Social Work degree. I am trained and certified in Trauma Focused Cognitive Behavioral Therapy. I have a passion for working with young adults and children and helping them to navigate through challenges and successes. I have experience working with all ages and backgrounds through my work in various agencies in the Northwest Arkansas area. I strive to provide competent and evidenced-based therapy services to my clients to help them make the changes they desire.

Email: reba@brookwaycounseling.counseling
Other Members Of Brookway Counseling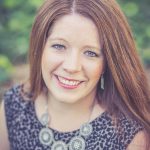 Appointment Form