Address: 801 Carlton Street, Springdale AR 72762
Email: info@brookwaycounseling.com
Ryley Dewey, MS, LAC (Therapist)
Therapist Ryley Dewey Springdale, Arkansas
Therapist Ryley Dewey: "I believe the most beautiful times in a human life is when one can feel confident, and free to be who they are. Every person deserves to experience this freedom in whatever life stage they may be in. Let me help equip you with the tools necessary to JUST BE!"
My therapeutic style is centered around taking the time to notice what my client's body and mind are telling them and what is manifesting in their life. This could look like a big pit in their stomach before walking into the store, unhealthy ways of coping with life's trials, or problems in their relationships, work, and/or school. I work to target unwanted symptoms, create goals for therapeutic relief, and then collaborate with my clients to put in the work necessary to achieve those goals.
I handle a variety of issues affecting children and their families, young adults and their life transitions, and a wide range of individual needs in adults and couples. A few of these include anxiety, depression, bipolar disorder, relationship issues, sexual issues, behavioral issues, and trauma. I believe that every person has what it takes to heal inside of them, and sometimes they just need a little bit of help. I would be honored to help guide you.
I am a Licensed Associate Counselor attending supervision regularly which provides a unique opportunity for my clients to reap the benefits of 30+ years of clinical expertise with couples and families.
I was raised in a small town in Kansas and moved to Northwest Arkansas in 2016 to finish my undergraduate degree. After taking a class in Family Relations, I realized that my passion and interest was in helping people and I needed to figure out a way to do that professionally. As soon as I graduated with my B.S., I began my Masters work. I now hold a Masters of Science in Clinical Mental Health Counseling from John Brown University and a Bachelors of Science in Human Development and Family Sciences from the University of Arkansas.
In my free time, I love to spend time with my family, friends, and two golden retrievers. I enjoy picking up a bouquet of flowers from the farmer's market, shopping at all the local boutiques, and exploring the wonderful things NWA has to offer."
Other Members Of Brookway Counseling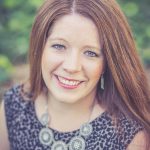 Appointment Form